A unique brand that reflects positive energy and a vibrant cosmopolitan community in South London.  The brand not only has to capture and captivate local audiences but must also represent leadership, support and encouragement for everyone in the community from the young to the elderly as well as a place for entrepreneurs and local businesses with a global perspective.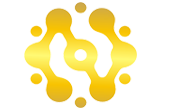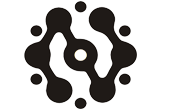 Conceptual Design Samples
Such a major undertaking required a team effort.  Skills were drawn from our experts across various teams.  Illustrators, graphic designers, branding experts, media experts to name a few.  All teams worked hand-in-hand to come up with designs that cover every brand requirement and possibility.  The creative flow was endless with an abundance of breath-taking design concepts for every eventuality.
We approached the project from the meaning of the word Nashat "energy" and came up with the idea of the Sun being what sustains life on our planet and then reflected on the other planets around it.  We then utilised the letter "N" for Nashat to illustrate it being the Avatar for the solar system as a metaphor for the significance of Nashat being the centre of its community and the energy it emanates and shares.
Countless iterations were made to perfect and ensure that the brand communicated the right message. Although some revisions were minute, a trained eye would notice the level of detail improved with every change until the design flowed effortlessly and came to life flawlessly.
The final result was absolutely breath-taking.  A unique font to compliment the Avatar put the finishing touches on a brand that clearly stands out but not loud in any crowd of brands.
A strong brand is all about consistent and recognizable company expressions; to offer not only products and services but also meaning. In many ways, a strong brand is the nucleus of a company's success.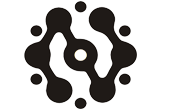 Excellence is the only word befitting for what has been delivered.  Although a brand is a name, term, design, symbol or any other feature that identifies one seller's good or service as distinct from those of other sellers. Brands are used in business, marketing, and advertising for recognition and, importantly, to create and store value as brand equity for the object identified, to the benefit of the brand's customers, its owners and shareholders. This brand does just that.